Inclusive, optimal planning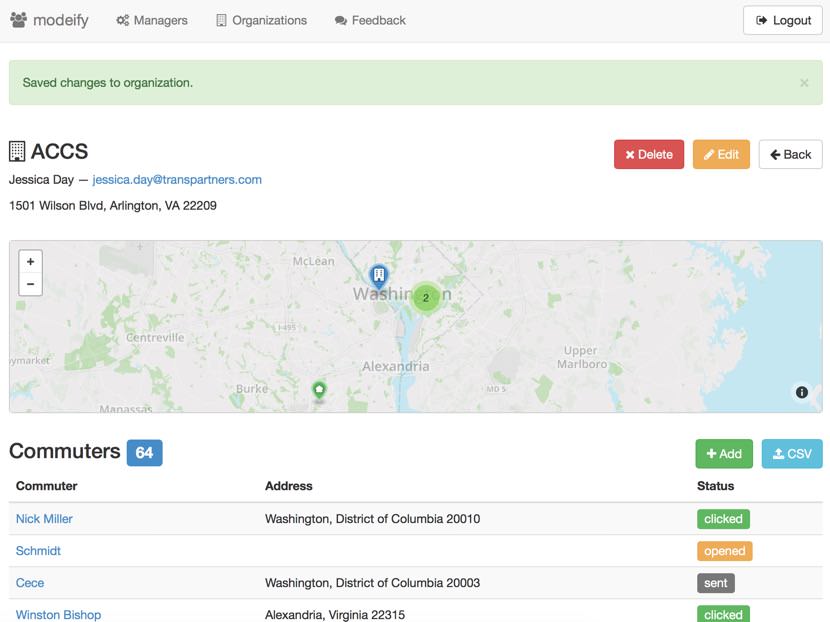 Conveyal's Modeify is a multi-modal trip planner that better enables commuters to make informed traveling decisions. We analyze costs, environmental impact, time savings, and health benefits to find preferential journeys for the commuter and the community.
Modeify goes above and beyond traditional journey planners and includes bike-to-transit and drive-to-transit results while taking into account factors like wait times and the pain of a transfer.
Regional impact analysis
Fundamental to building sustainable TDM programs is learning how a commuter makes decisions based on the information available. Conveyal's tools enable municipalities and transportation agencies to more deeply understand the design of their transportation networks, visualize changes to their infrastructure, and funnel usage data into one open, integrated platform. This information enables discovery of commuter behavior and analysis of internal programs that together, allow for more effective impact and informed planning.